San Domenico Ski
Mountain. My Energy.
Divedro Valley
San Domenico Ski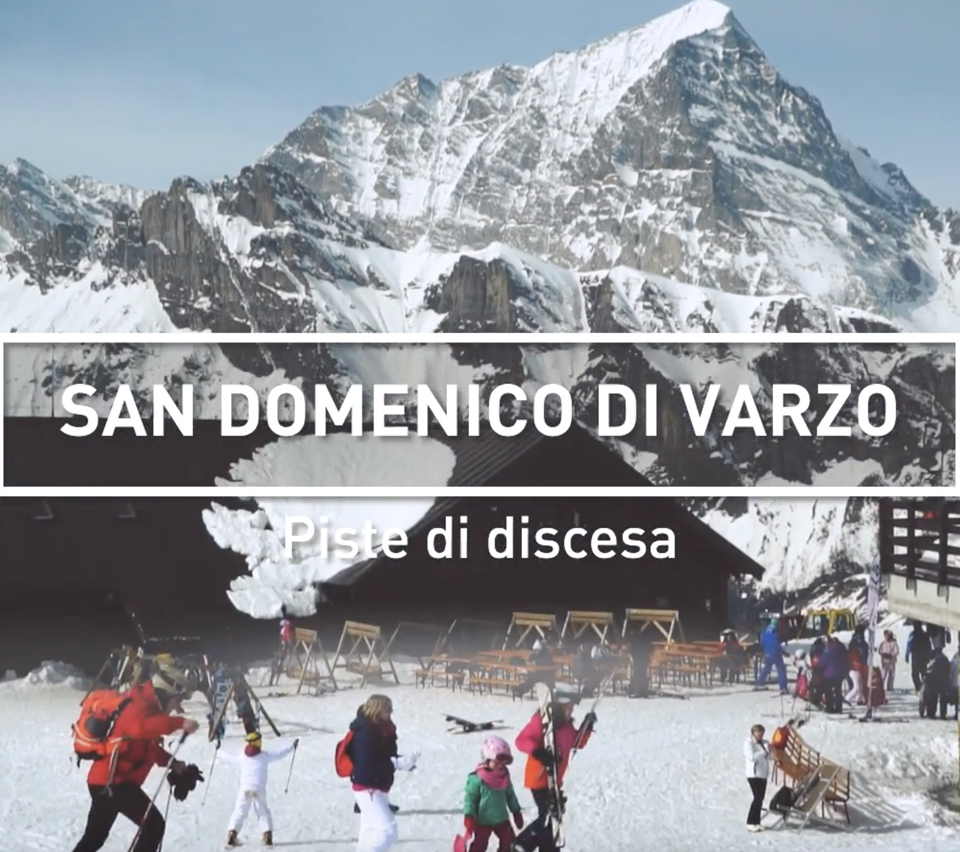 An experience not to miss!
36 km of slopes to explore!
A new destination that is appearing at just a short distance from the city! 36km of tracks for all levels alpine skiing, over 1100 m altitude difference, super-accessorised snowpark, latest generation 4 and 6 seater ski lifts, snowshoe, alpine ski and cross country tracks. And a mountain of events all year long!
Find out how to ski with our unique ski pass! Info: www.skiareavco.org
Lodges
Posto tappa Bugliaga dentro (alt. 1336m, tel. +39 3331110582, rifugio custodito)
Posto tappa La Fraccia (alt. 1264m, rifugio custodito)
Posto tappa La Sotta (alt. 1264m, rifugio custodito)
Bivouacs
Flavio Parvis (alt. 2385m, bivacco sempre aperto)
Farello (alt. 2456, bivacco sempre aperto)
Giovanni Leoni (alt. 2803, bivacco sempre aperto)
Pian Pumper (alt. 2356, bivacco sempre aperto)
Bivacco Lorino (alt. 1829, bivacco sempre aperto)
Extra Services:
Alpine Skiing

Cross-country ski

Snowboarding

Ski mountaineering

Off-piste skiing in a safe area

Snowshoe hikes

Playground with inflatables
Contacts:
San Domenico Ski srl
Frazione San Domenico,
28868 Varzo (VB) – Italy

+39 0324 780868