Macugnaga Monte Rosa
A true gem, lying at the foot of Monte Rosa
Anzasca Valley
Macugnaga Monte Rosa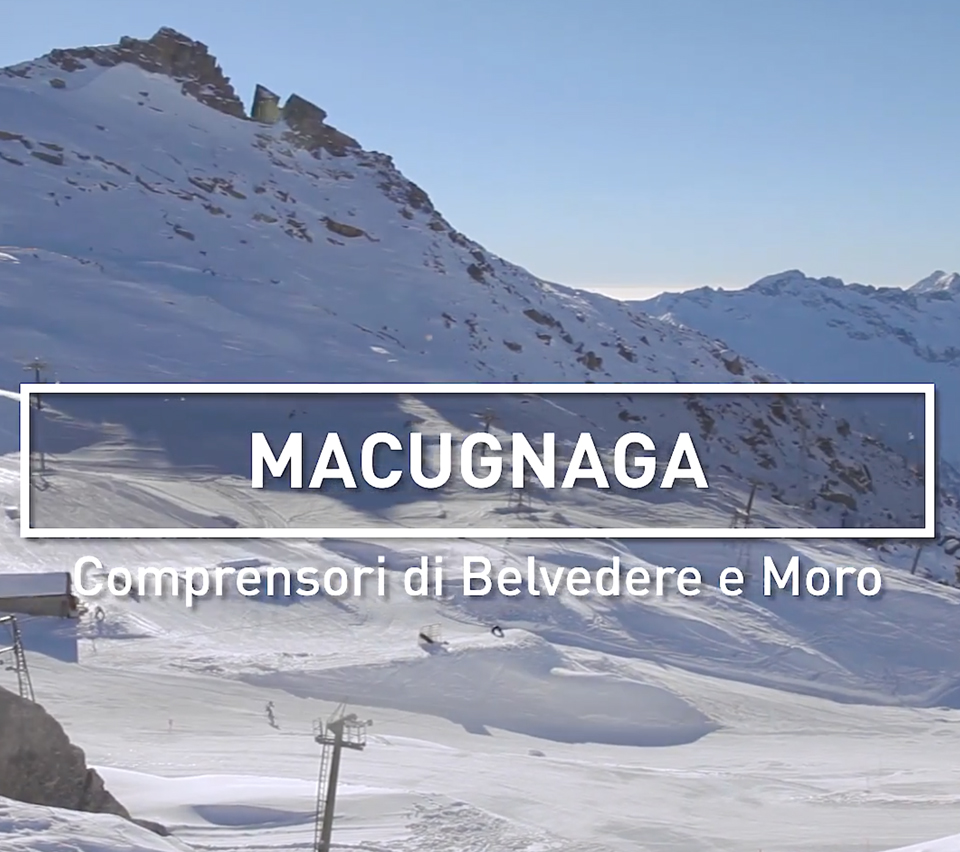 A true gem, lying at the foot of Monte Rosa
30km of slopes with truly incredible scenery!
Macugnaga, a lovely little town at the feet of Monte Rosa, belongs to two extremely attractive ski districts. At Belvedere di Macugnaga, leaving from Pecetto, there are 6 tracks: 3 blue and 3 red. Skiers leave from Pecetto at an altitude of 1390 metres to reach the Belvedere at 2000 metres. From Staffa, skiers can reach Monte Moro, at an altitude of 2868 metres, where they can enjoy skiing in a high mountain setting.
At the Belvedere ski resort we recommend the following catering points: Ristoro Paradiso / Agriturismo Alpe Burki / Ristorante Wengwald Hutte
At the Monte Moro ski resort we recommend the following catering points: Bar Ristorante Lago Smeraldo / Rifugio CAI Oberto Maroli (with the possibility of overnight stay)
Find out how to ski with our unique ski pass! Info: www.skiareavco.org
Ski Area
3

chairlifts

3

travelator

2

lifts

2

cable cars

18

slopes

30

kms of slopes
Si percorre l'autostrada A26 in direzione Gravellona Toce, successivamente la SS33 del Sempione in direzione Confine di Stato, si prende l'uscita Piedimulera e si percorre la Valle anzasca per circa 30km, terminando nell'abitato di Macugnaga.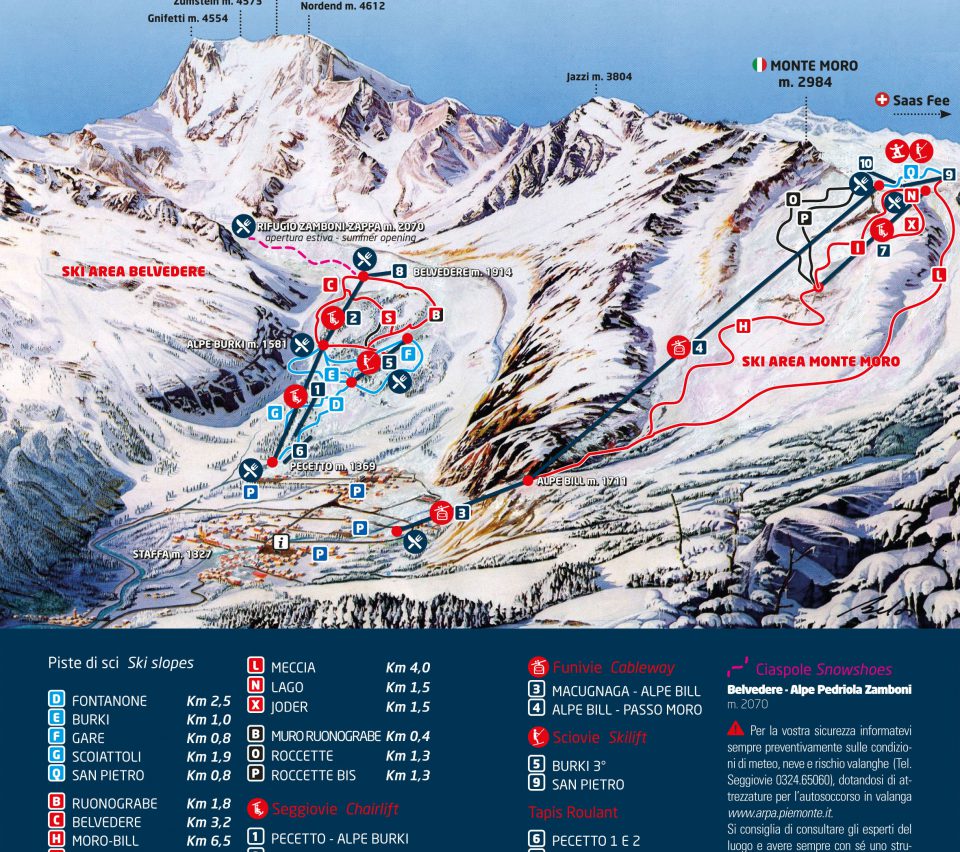 Lodges
Ristoro di Soi (alt. 993m, rifugio custodito)
Crocette_Baita Sociale (alt. 1360m, baita social)
Ghiacciai del Rosa (alt. 1904m, tel. +39 032465467, rifugio custodito)
Bivouacs
Alpe del Lago (alt. 1545m, bivacco sempre aperto)
Emilio Lanti (alt. 2125m, bivacco sempre aperto)
Marinelli (alt. 3036m, bivacco sempre aperto)
Belloni (alt. 2490m, bivacco sempre aperto)
Città di Gallarate (alt. 3970, bivacco sempre aperto)
Città di Luino (alt. 3562, bivacco sempre aperto)
Hinderbalmo – Biv.A.Pala (alt. 1910, bivacco sempre aperto)
Bartolomeo Longa (alt. 2036, bivacco sempre aperto)
Lamè (alt. 2422, bivacco sempre aperto)
Bivacco Volpone Sesone (alt. 2239, bivacco sempre aperto)
La Tavernetta (alt. 1995, bivacco sempre aperto)
Extra Services:
Alpine Skiing

Cross-country ski slopes

Snowboarding

Ski mountaineering

Off-piste skiing in a safe area

Ice skating

Snowshoe hikes

Frozen waterfalls

Hotels

Bar / Restaurants

Lodges on the slopes

Ski school

Relaxation area
Contacts:
Comprensorio Passo Moro
Frazione: Staffa
28876 Macugnaga (VB) – Italy

Comprensorio Belvedere
Frazione: Pecetto
28876 Macugnaga (VB) – Italy

+39 0324 65050

funivie@macugnaga-monterosa.it

www.macugnaga-monterosa.it