Centro Fondo Riale
Cross-country skiing paradise
Formazza Valley
Centro Fondo Riale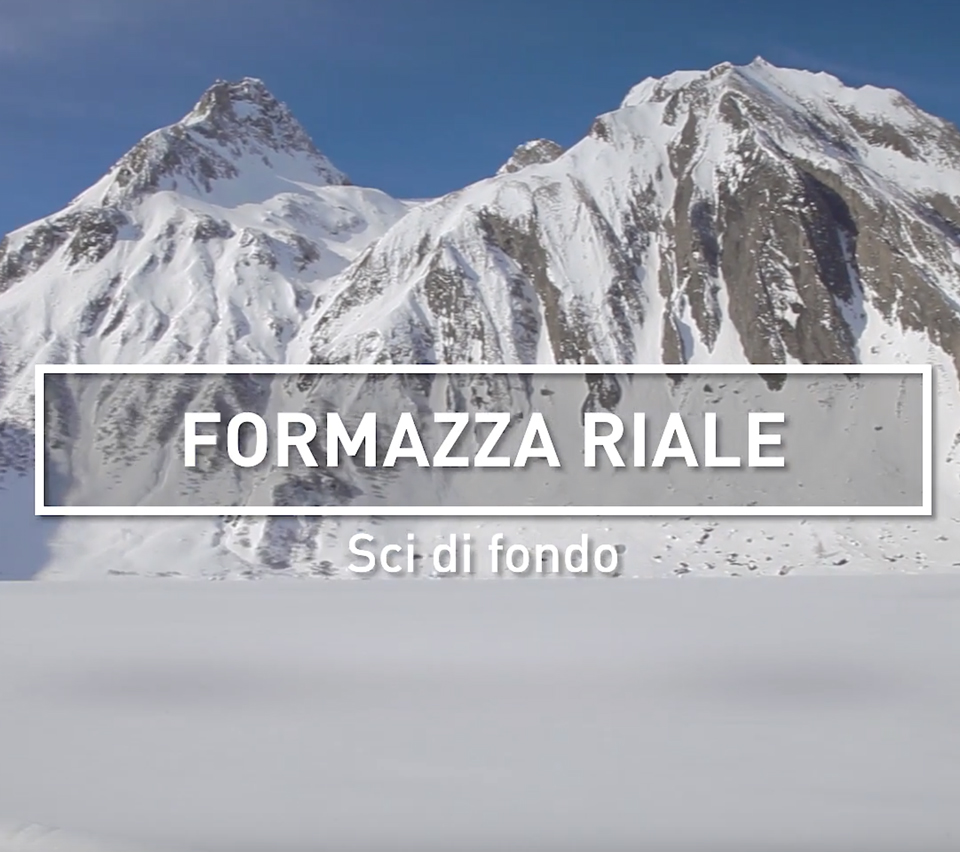 A true paradise, not only in terms of its cross-country skiing opportunities
12 km of slopes for all tastes!
Just over Cascata del Toce, we find Riale, a Walser settlement situated at an altitude of 1730 metres that, with its tracks and cross country centre (Centro Fondo), offers the change to ski inside a 12 km ring of particularly beautiful countryside. The path is divided into tracks with various levels of difficulty, and the area is internationally renowned for high level races and competitions.
Ski Area
2

Ski rings (red/black)

1

Ski ring (green)

12

kms of slopes
From Milan: take the A8 towards Gallarate – Arona – Gravellona Toce. From Genoa – Turin: take the A26 – A4 towards Gravellona Toce. Follow the road for Gravellona Toce and continue on the superstrada road towards Sempione. Exit after Domodossola and follow signs for Crodo – Baceno – Val Formazza. After reaching the municipality of Formazza, go through the frazioni Foppiano, Fondovalle, Chiesa, San Michele, Valdo, Ponte, Brendo, Grovella, Canza, Sottofrua, Frua and then, Riale.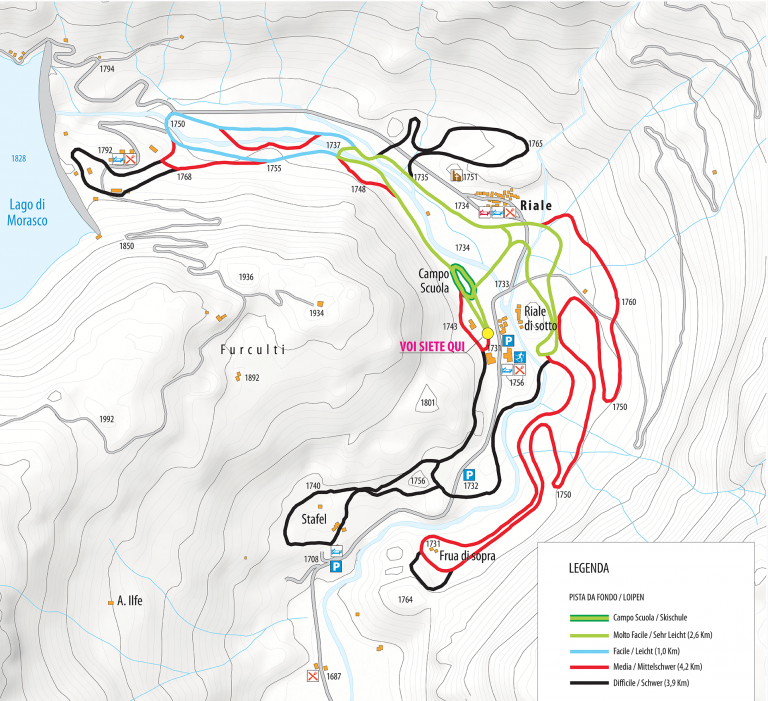 Lodges
Myriam (alt. 2050m, tel. +39 032463154, rifugio custodito)
Città di Busto (alt. 2480m, tel. +39 032463092, rifugio custodito)
Cesare Mores (alt. 2515m, tel. +39 3494584874, rifugio custodito)
Rifugio Somma Lombardo (alt. 2561m, tel. +39 3478457045, rifugio custodito)
Bivouacs
Ettore Conti (alt. 2599m)
Cappella bivacco Gries (alt. 2450m)
Busin (alt. 2407m)
Casarola (alt. 2026m)
Extra Services:
Cross Country Skiing

Snowshoe hikes

Ski mountaineering

Fat bike

Car park

Equipment rental

Bar / Restaurants / Hotel

Local culinary products in the shop

Changing rooms/shower

Multisport school packages
Contacts:
Centro Fondo Riale
SS659
28863 Riale, Formazza (VB) – Italy

+39 380 3100773