Centro Fondo Formazza
Skiing in the silence of the woods
Formazza Valley
Centro Fondo Formazza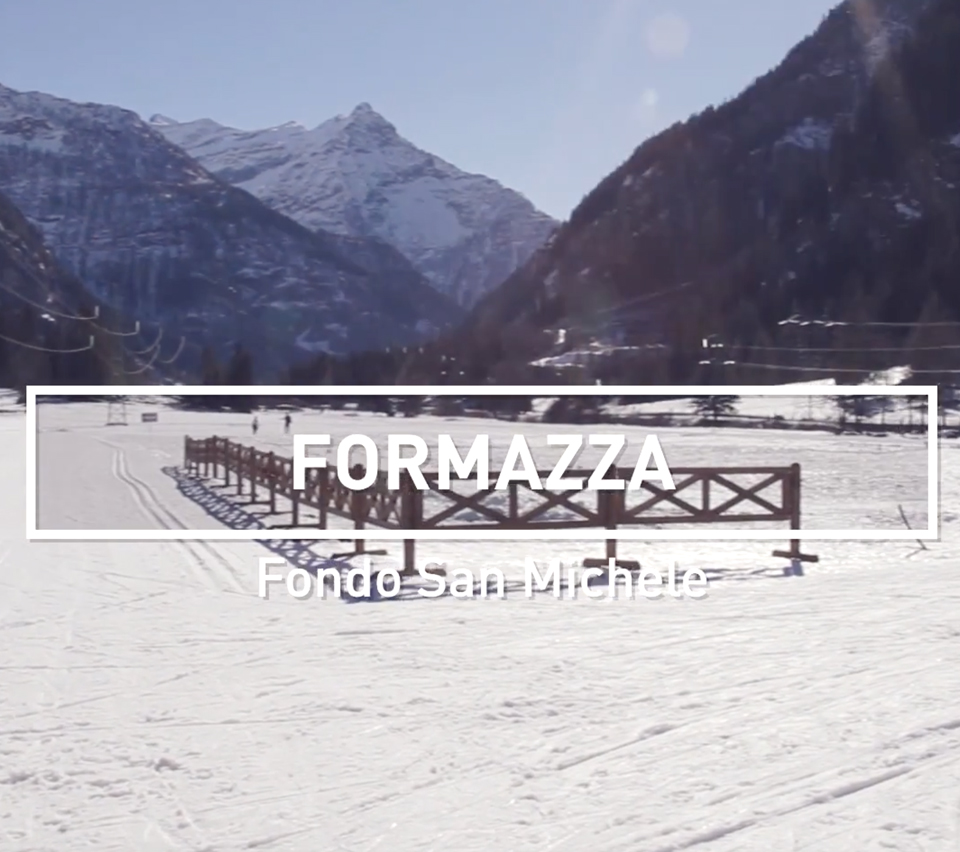 Skiing in the silence of the woods
12km of slopes giving onto a beautiful view of the hamlets of the valley
The track runs along a path that allows skiers to admire the view of the valley with its typical Walser houses, while still enjoying the silence of the woods around them.
Starting in San Michele and going towards Fondovalle, and then returning to the Centro Fondo, the track is ideal for people who are learning to ski; the track to the north, that goes through the towns of Ponte and Valdo, is more technical and can be fun even for more expert skiers.
Ski Area
1

ski ring (red)

1

ski ring (green)

12

kms of slopes
The Centro Fondo can be reached by following the motorway A26 to Gravellona Toce. Then, motorists need to take the superstrada 33 Sempione Road to the interchanged for Valle Antigorio Formazza; continuing along the SS659 road in Valle Formazza and going through the municipalities of Crodo, Baceno, Premia, motorists will reach the frazione of San Michele.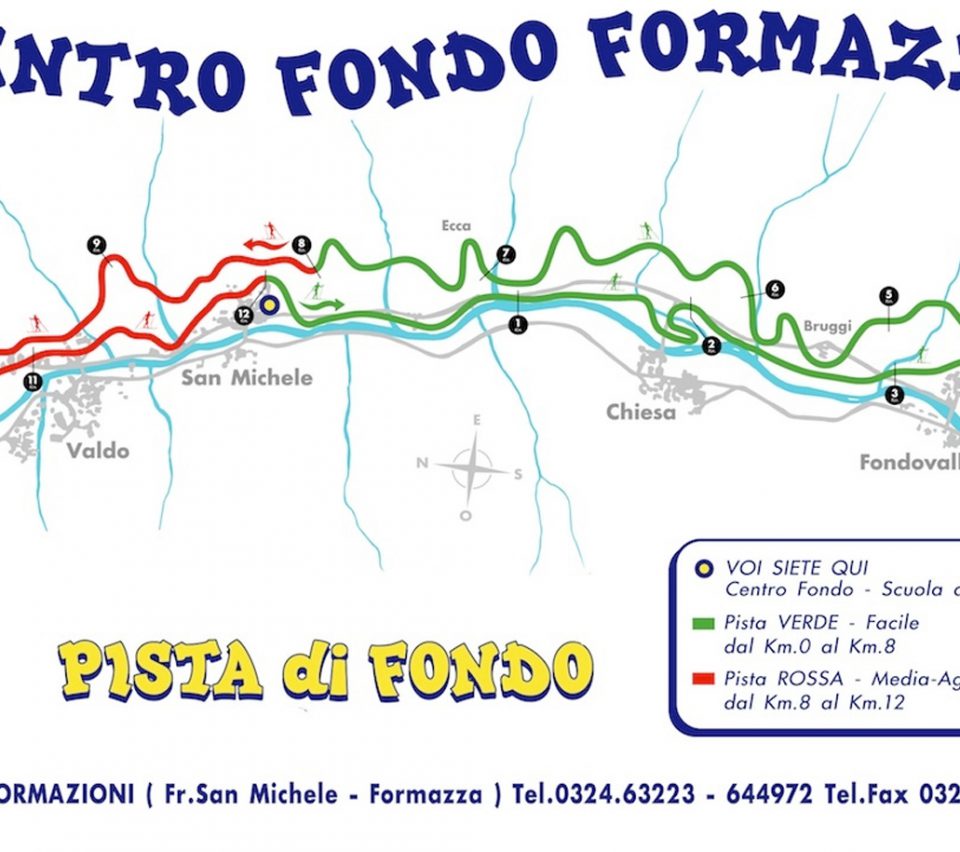 Lodges
Myriam (alt. 2050m, tel. +39 032463154, rifugio custodito)
Città di Busto (alt. 2480m, tel. +39 032463092, rifugio custodito)
Cesare Mores (alt. 2515m, tel. +39 3494584874, rifugio custodito)
Rifugio Somma Lombardo (alt. 2561m, tel. +39 3478457045, rifugio custodito)

Bivouacs
Ettore Conti (alt. 2599m)
Cappella bivacco Gries (alt. 2450m)
Busin (alt. 2407m)
Casarola (alt. 2026m)
Extra Services:
Cross Country Skiing

Bar

Equipment rental

Changing rooms/shower

Ski school

Ski waxing room

Large, free car park
Contacts:
Centro Fondo Formazza
Fr. San Michele
28863 Formazza (VB) – Italy

+39 345 7059555